Gardening & Landscape Construction and Maintenance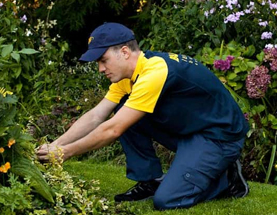 Grow your experience with Perth Recruitment Services
Around 68,000 gardeners are working in Australia today, of which WA accounts for nearly 8,500. Of course, gardening is seasonal, so those numbers swell in periods of high demand. And when they do, Perth Recruitment Services is the WA gardening recruiter called on to fill the shortage with skilled, experienced arborists.
Whether you have an interest in gardening and are bit of a green thumb, or are highly experienced and accredited in the industry, we can work with you to find the right role.
Watch your career bloom in the best role
Landscape gardening is an exciting and diverse industry, and Perth Recruitment Services has longstanding relationships that present roles in all areas. We are trusted by many Local Governments to provide high-quality people, for short and long stints.
Skilled and unskilled gardeners
Reticulation specialists
Qualified chemical sprayers
Mowing crews
Working holiday makers
Fruit pickers
Excavation operators
General labourers
Site clean-up crews
Don't see your preferred position on the list? Get in touch with us directly and let us know what you're looking for, and we'll take care of the rest.
Work on your home turf
Perth Recruitment Services is proudly WA-owned and operated. When you work with us, you always get the attention of one-on-one communication and genuine investment in your success.
We work for you, so your happiness is our goal. Whether you're looking for part-time work, temporary day labour roles, a new challenge or a continued position with a gardening contractor, we can help you find the right role.
Contact us by phone or email to find out more about gardening and landscaping work in Perth.